THE LOUIS VUITTON X SUPREME POP-UP CAUSED GLOBAL CHAOS
High end fashion brand, Louis Vuitton confirmed the opening of its first collab pop-up shop with Supreme in Sydney, Australia. LV delivers more good news about the collab for those in the U.S. as it announced the opening of two U.S. pop-up shops in Miami and Los Angeles.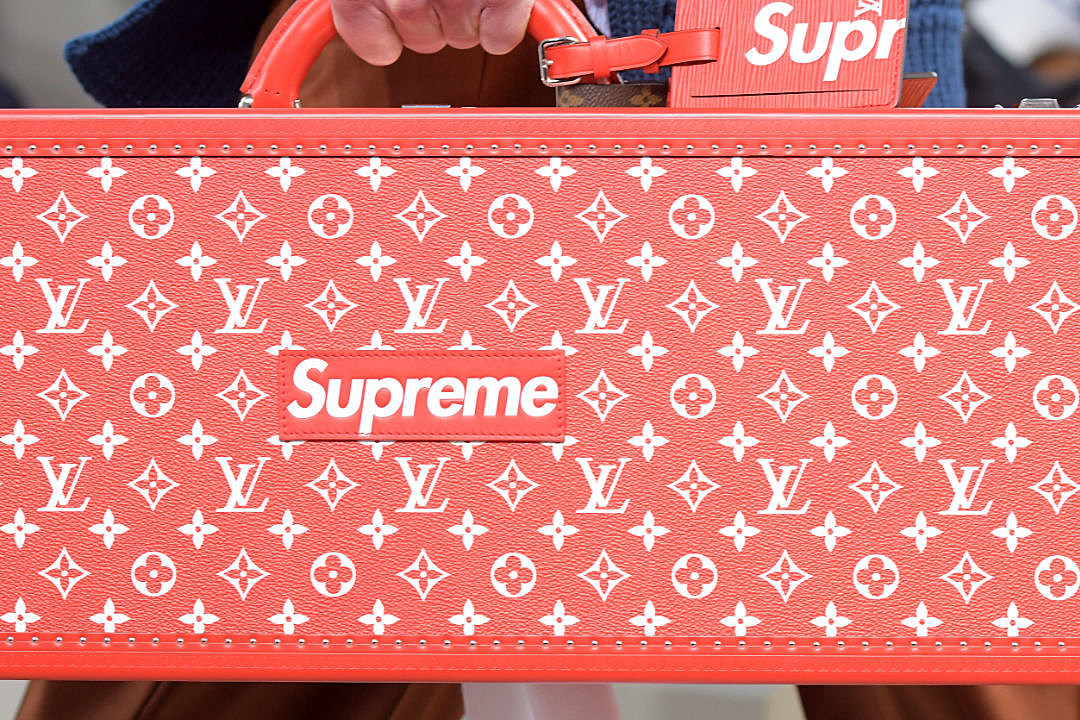 The U.S. Louis Vuitton x Supreme pop-up shops opened , Fri., June 30, all through Sun. July 2. The Miami pop-up will take place at the Miami Design District Store located at 140 NE 39th Street, Miami, Fla. while the Los Angeles pop-up will be located 833 East 3rd Street, Los Angeles, Calif.
The highly anticipated Louis Vuitton X Supreme launch can be described as nothing less than a total success after (mostly) selling out worldwide.
Customers from Toyko to Bondi Beach camped out overnight to get their hands on the coveted wares, which are now being peddled for highly inflated prices.
In Bondi, diehard fans told Fairfax Media they had camped out "in their Audi" to ensure they'd be first in line when the pop-up store opened.
"We've got $50,000 to burn in here," said one. "I'll buy some stuff, like the scarves and wallets and stuff for my mates and then sell the rest."
It seemed to be the theme across the world, with 7,500 fans lining up in Tokyo, and 600 descending on the pop-up in London within the first opening minutes.

---